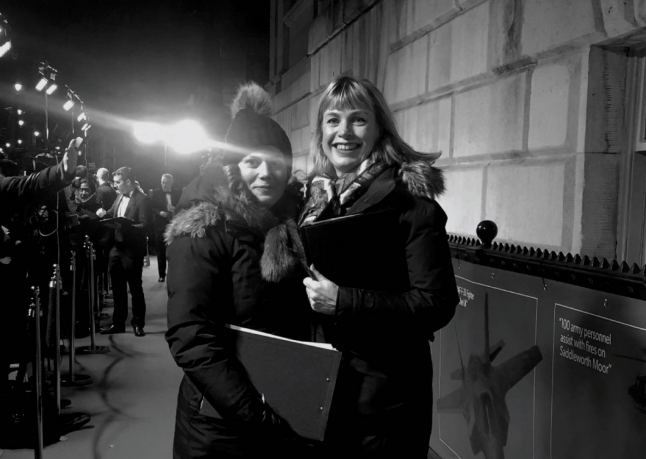 About
Faber & Bishopp are a dedicated agency, servicing all client campaigns at director level only. We put our entire resource into delivering the best results for all our clients. Our company ethos is to provide you with the best of both worlds – the broad strategic thinking of a larger agency, combined with the attention to detail, and hands on approach, of an in-house member of your team.

Founded in 2010 by Steph Faber and Tamara Bishopp, together we have over 30 years combined experience in the broadcast sector, with an unrivalled track record of delivering integrated media campaigns, from trade positioning to consumer launch, across all programme genres (drama, comedy, children's, factual and entertainment). Our huge contacts book will be key in leveraging the best results, for your company, and your campaign.
Steph Faber started her PR career at Talkback Thames, one of the UK's most successful independent production companies, where she was the publicist for: Pop Idol; QI; Never Mind the Buzzcocks; This is Your Life; Grand Designs; Property Ladder and most notably launched the debut series of the X Factor. From Talkback Thames, Steph went to work for the Outside Organisation as Head of TV PR, before moving on to Channel Five to publicise their Factual and Features output, working on a wide range of programmes including The Hotel Inspector; Paul Merton in Europe; and the re-launch of Five News with Natasha Kaplinsky. It was at Channel Five that she met Tamara and they formed their idea to go into partnership in June 2010.
Tamara Bishopp started her PR career at Consolidated Communications PR agency, where she worked across a range of clients, before specialising in the entertainment sector. From the agency she moved in-house to work at MTV, and then on to Channel Five, where she worked across several genres, from reality TV to children's, and in particular on Channel Five's flagship acquisitions Home & Away; Neighbours; CSI; Prison Break; House and The Mentalist. Tamara also launched and headed up the PR for the digital channels 5* and 5 USA.